About a month (or two) ago the beautiful Isabel of MzansiFro graciously invited me to get my hair done at her new hair salon – Noir Hair Studio. The wayyyy I was so excited! I had seen a few pics of the salon and I loved how it looked! I also liked the fact that she is all about healthy hair and she knows her stuff – best believe! So I jumped to the chance to have my hair done and also to spend some time with her as I hadn't seen her in a while.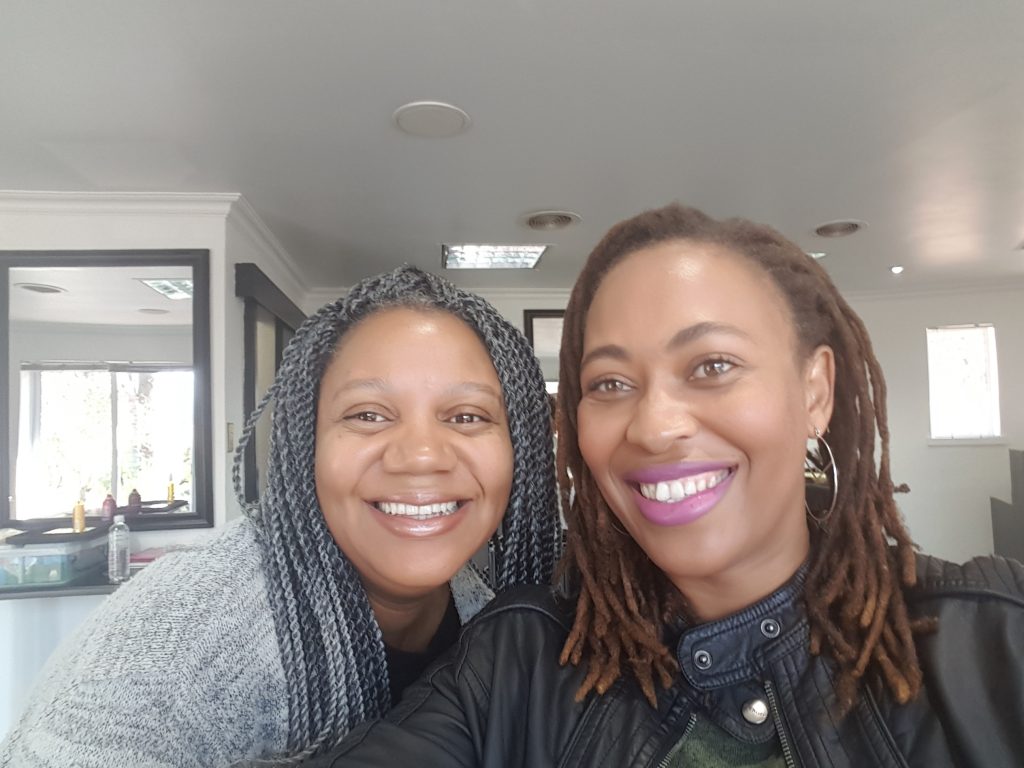 I booked my appointment with her a few weeks prior and then went on a cold Saturday afternoon but rest assured I was kept warm by a hot cup of Rooibos tea, which was offered to me when I arrived 🙂  I really, really love the setup of her salon, as well as their outside courtyard area. I think the courtyard area will be a great place to chill in summer, when it's a lot warmer. The salon is quite modern-looking and inviting. The stylists were so warm and made me feel right at home. So you can imagine there was lots of laughter! With Isabel around, there is never a dull moment 🙂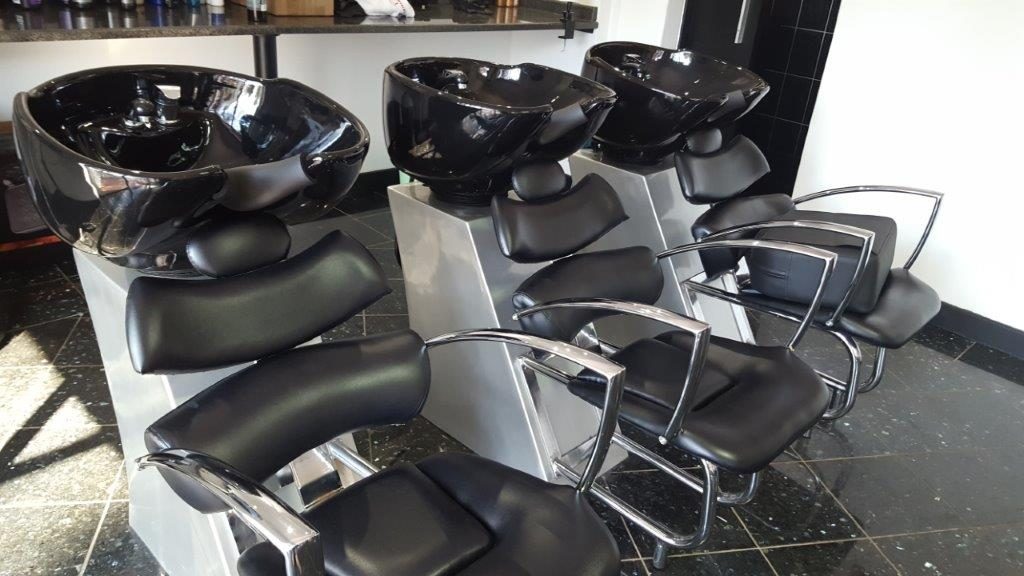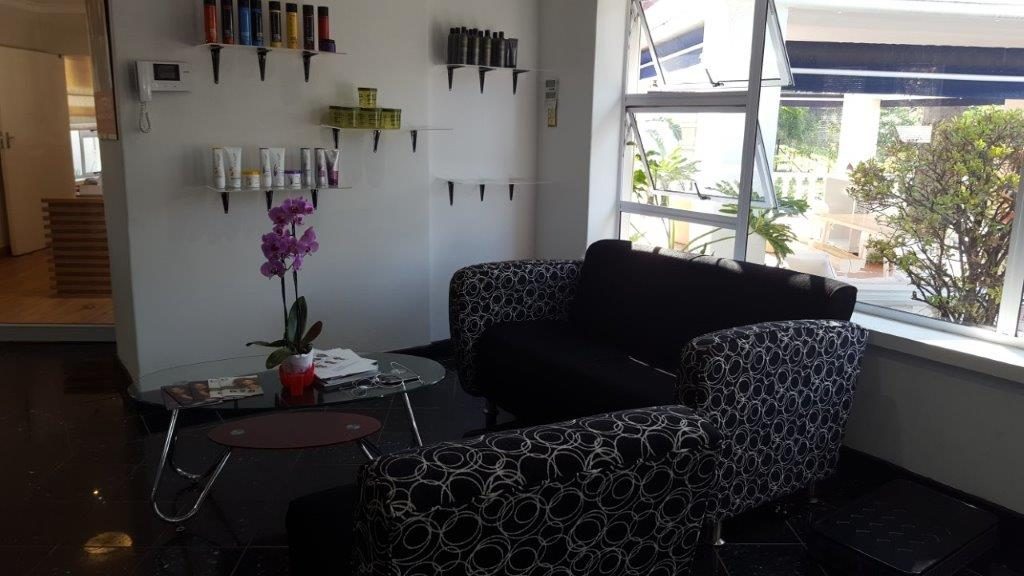 I was keen to also put some colour in my hair but I was not yet ready to go full blonde and the stylist, David, mentioned that it can be quite harsh on the hair because they have to bleach my hair first. However, I wanted to go a tad bit lighter so I was presented with a colour chart (now this I really liked! I had never seen a hair colour chart before). I was able to see the different shades of the various colours and this helped because sometimes you are never really sure what colour you want, so I was quite pleased to have different options to choose from.
Once I was happy with the colour I chose, David got to work and starting mixing colours until he got the right colour for me. He then applied it through each and every single loc. When I dye my hair at home, there is always that patch or a few locs that are not completely coloured so I was glad to leave my locs to the hands of a professional. After all the strands of my hair were coated he proceeded to wash out the dye. Once everything was washed out, the colour was a bit too light for me but I did not need to worry, David put another colour on my locs to darken them just a bit more. He worked on the colour until we came to a colour I was 100% happy with. What stood out for me was how patient he was. There was nothing rushed about the entire process.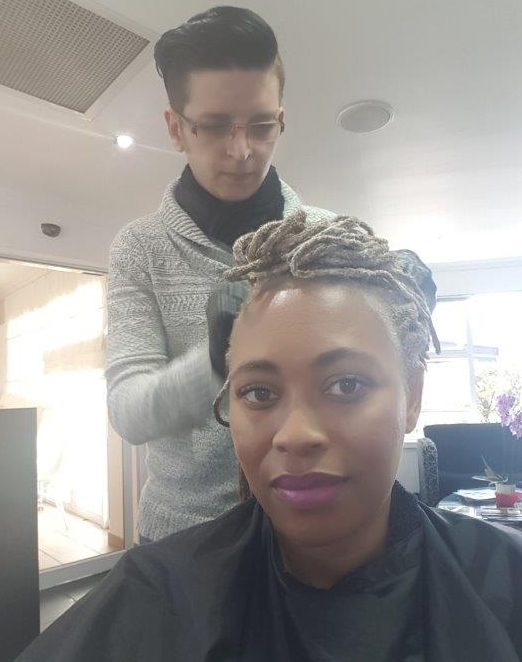 After I was happy with the colour, Lebogang (the other hairstylist) then twisted and styled my locs. I had sent Isabel a pic of the style I wanted to try out and I am happy Lebogang was able to do it. The style was also not too tight at all so I left a very happy customer!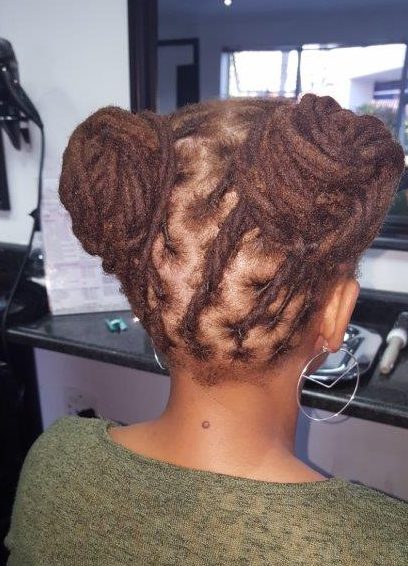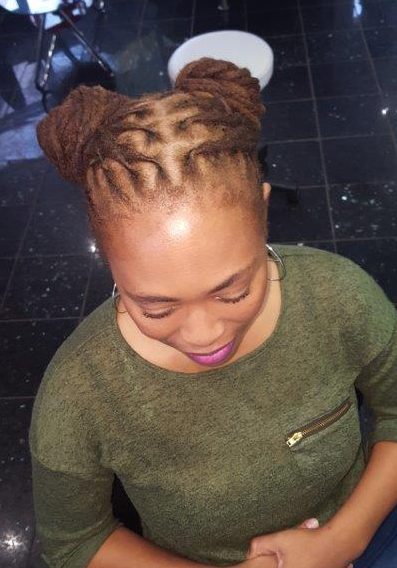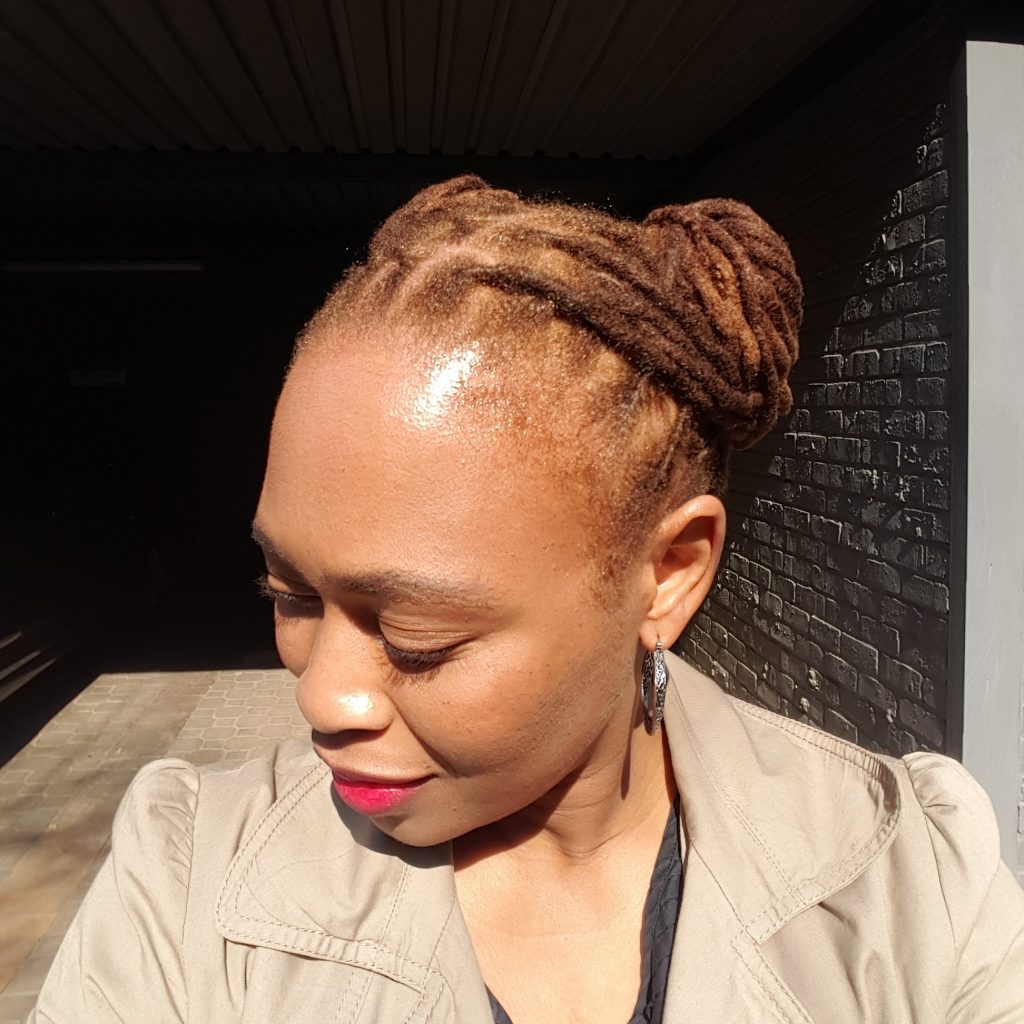 GIVEAWAY
Noir Hair Studio is giving one of my readers a FREE treatment OR styling at their salon. Yay!
All you need to do is the following:
Follow @noirhairsa and @frochicblog on Instagram or "Noir Hair Studio" and "FroChic" on Facebook.
Leave a comment below (on the blog) on why you would love to visit Noir Hair Studio and what you love about your hair.
You must either be Gauteng based or be able to visit the salon which is based in Bryanston, Johannesburg.
Post your comment before Wednesday, 19July. 
Only one entry per person.
Winner will be announced on Friday, 21 July.
SALON DETAILS
309 Bryanston Drive, Johannesburg, Gauteng
Call: 011 053 8880